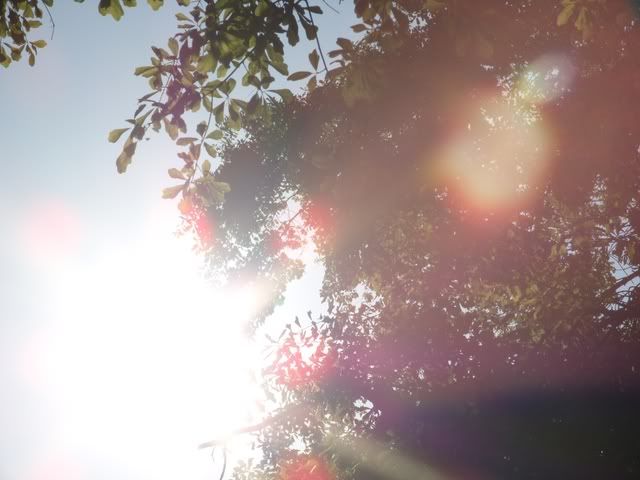 Last weekend Amy and I went to the 2nd annual Stringband Festival of Gordon County Georgia. The festival is held in the little town of Calhoun and pays tribute to the Georgia Yellow Hammers and Andrew & Jim Baxter.
For those of you not familiar, the Georgia Yellow Hammers and the Baxter's were stringbands during the 1920's and 1930's, back when Gordon County was a hotbed for stringband music.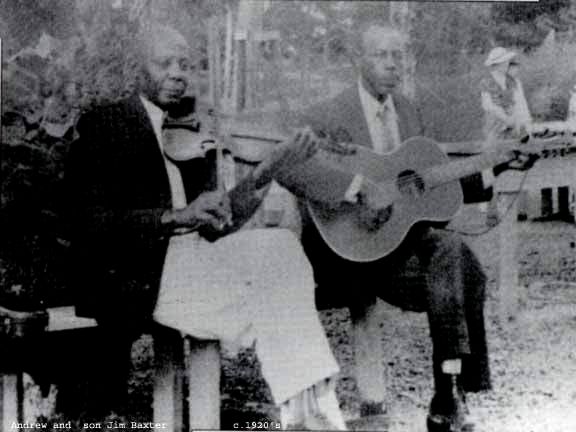 Andrew & Jim Baxter were a father and son duo. Andrew, the father, played the fiddle, Jim played guitar. Like many stringbands of the time, the Baxter's could play many different styles of music. I believe that Andrew & Jim Baxter released seven 78's, and of these only four have surfaced (don't quote me on that). They are one of my all time favorite stringbands. Check out their song Bamalong
here.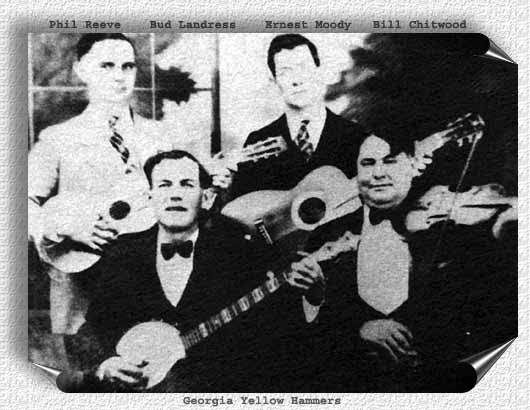 The Georgia Yellow Hammers began in the wake of Gid Tanner and his Skillet Licker's popularity in particular, and the popularity of "hillbilly" music in general. The Yellow Hammers had a hit in 1928 with the song Picture on the Wall, which sold 60,000 copies in the first year.
The Baxter's and the Yellow Hammer's played together occasionally, and in 1927 the two groups travelled to Charlotte, N.C. for a recording session. This session resulted in the release of the song G Rag, making the Baxter's and the Georgia Yellow Hammers one of the first recorded integrated stringbands.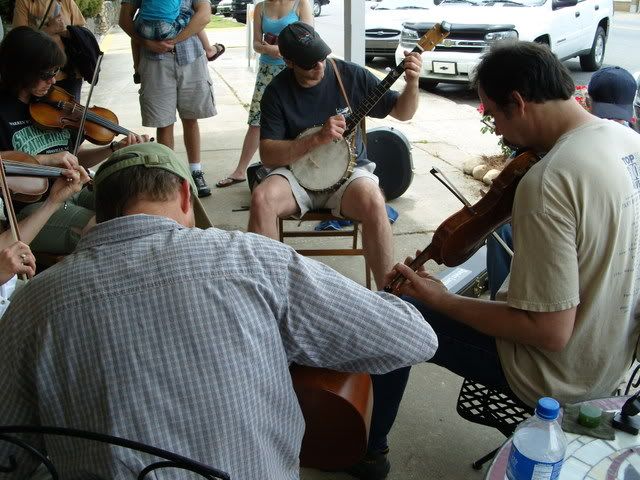 Amy and I left Northport at about 7:00 am, so we didn't arrive in Calhoun until around 1:00pm or so. The small town of Calhoun was pretty busy with stringbands, jams and vendors. We watched the Bow Weevils, from Atlanta, Ga, play in front of a row of shops. We talked to Dean & Judy from the group. Dean was playing a very nice banjo that he built himself.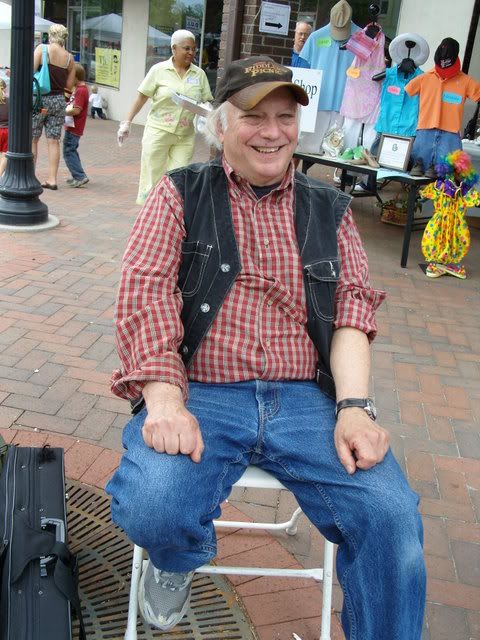 I happened to meet Art Rosenbaum, field collector, banjo player, oral historian and artist. He's the real deal. It was a pleasure meeting him.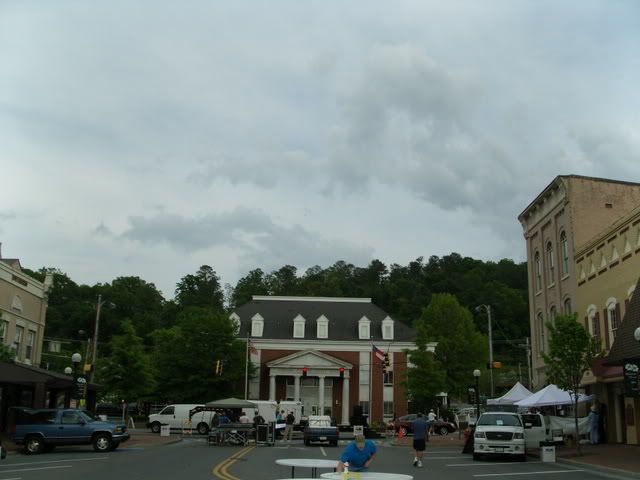 As dusk fell it was time for everyone to pack up and move indoors.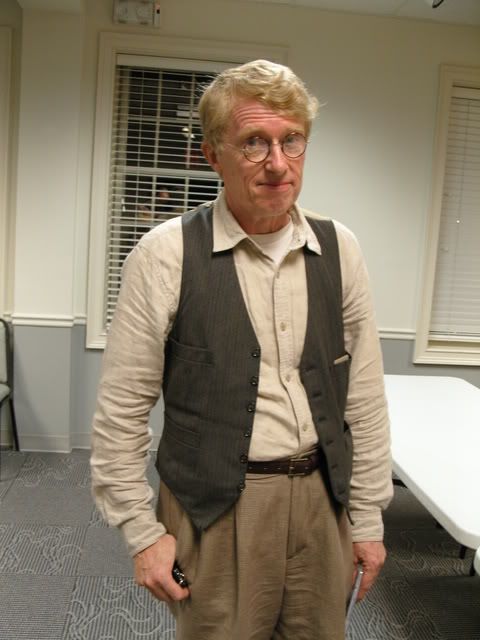 Marshall Wyatt, owner of
Old Hat Records
sponsored the festival.
After a presentation on the history of stringband music by scholar and musician Joyce Cauthen, we watched the Jake Leg Stompers perform. You've heard of twin fiddles, how about twin washboards? The Jake Leg Stompers are my favorite band at the moment. I would highly recommend getting their newest cd.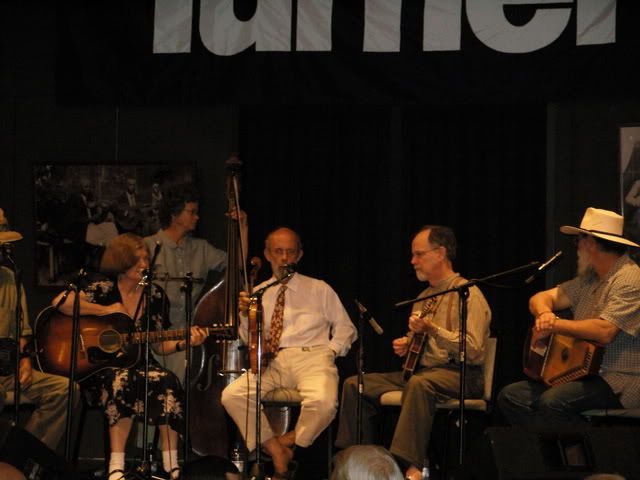 After the Jake Leg Stompers we were off to the main event, the North Georgia Buggy Riders, Red Mountain Band, and the Skillet Lickers II. I've seen the Red Mountain Band quite a few times, and every time I've seen them they have been great, but this time they were on fire!! I can't even begin to describe how locked in and intense they were.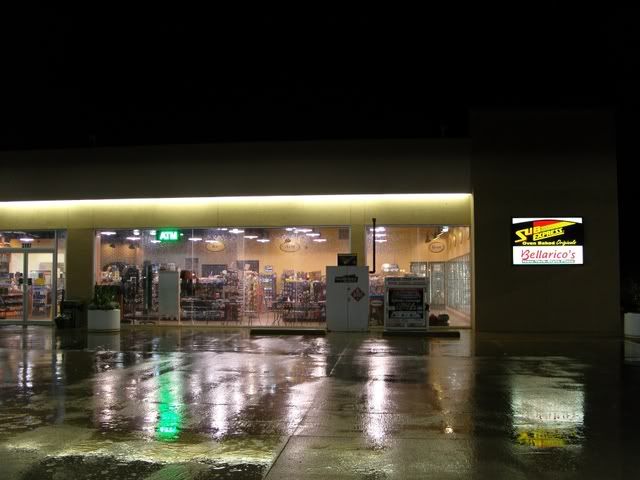 And after all that great music, it was time to gas up and head back home.
As Promised:
Reading: Ubuntu Hacks & the Official Ubuntu Book
Listening: Jake Leg Stompers - Hot Feet
Watching: Because of my deep and intense love of Godzilla films since I was about 9 years old, I rented Cloverfield. Should have known better. I'm kinda glad that I watched it, though.