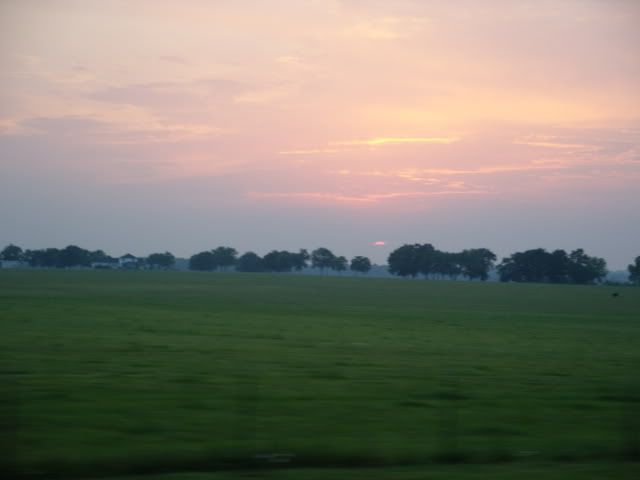 Last Weekend I went hunting for a ghost. From Tuscaloosa to Greenville and back again, in search of Ed Bell.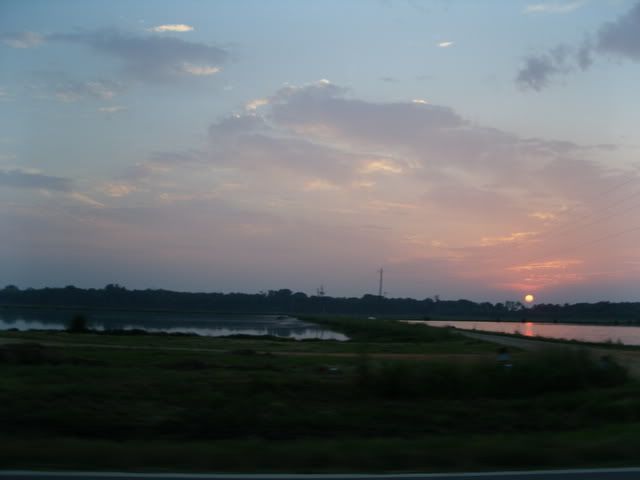 I actually made two trips, one the Saturday before, on May 10th. The trip on the 10th was less successful, but still it was great seeing the countryside.






Before my trip on the 10th, I consulted Mapquest for directions to Greenville...Interstate all the way. Tuscaloosa to Birmingham. Birmingham toward Mobile, Exit Fort Deposit. That's no way to see the country, so I grabbed the State Map.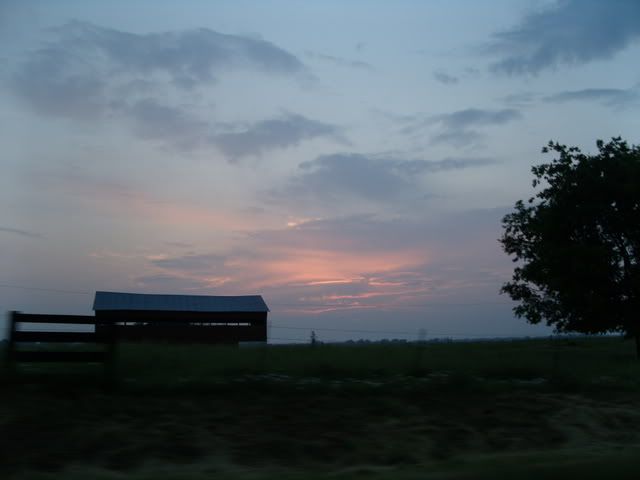 Ed Bell, next to Charlie Patton, is my favorite blues musician. His guitar playing was unique. He did not quite fill out the chords that he played, he just hinted at them, and in that respect, was a subtle player. But he would also grab strings with his thumb and pop them wildly at times, giving his music an unrestricted emotional quality.

His Voice was haunting, sometimes strained with intensity. His lyrics strange and eerie at times.



I want you to send my body to my Mother-in-Law
If she don't want it, give it to my Ma
If my Ma don't want it, give it to my Pa
If my Pa don't want it, give it to my Mammy Lee
If my Mammy don't want it, give it to my used-to-be
If she don't want it, cast it in the sea
Then these women in Greenville stop squabblin' over me

Squabblin' Blues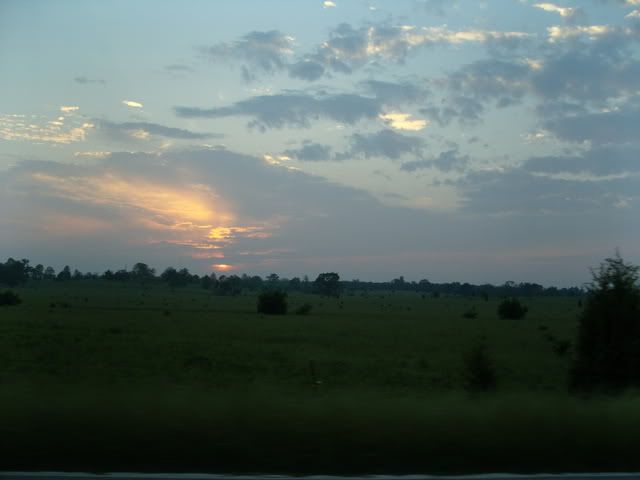 I left the house around 1:00 pm on Saturday. the weather was very pleasant for this time of year in the south. A bright sunny day and unusually cool.







I don't know how much of this information is accurate, but here is what is commonly known about Ed Bell:


Ed Bell was born in 1905 in Fort Deposit, Alabama, on the Davis plantation. His parents were farmers. His family moved to nearby Greenville when he was young, which is where Ed Bell spent much of his life. Greenville was a prosperous town at one time, mainly due to the railroad. The town of Greenville had a strong music scene, mainly stringbands, which is the music that Ed Bell played until somewhere around 1919.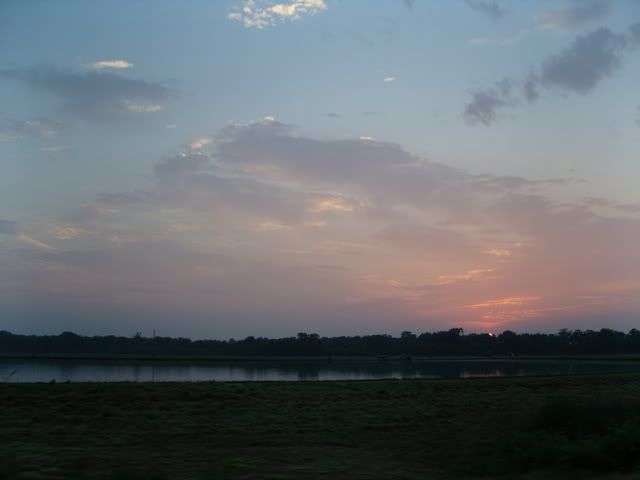 On the way to Greenville I passed through Greensboro, the self proclaimed "catfish capitol." I took these photos on the 10th while driving past catfish farms on the way back to Tuscaloosa.

There can be no more beautiful drive than through rural Alabama. Through the catfish farms of Greensboro, where the Herons line up beside the ponds and wait patiently for a meal, past bales of rolled hay and bright green, wide open spaces that appear magically through a break in the trees. To the beauty of South Alabama, passing through areas that at one time held great importance. Passing through communities that were once thriving towns full of prosperity, that are now desolate and neglected. Giant mansions and plantation homes sprinkle the landscape, neglected towering skeletons of the past.

Wealth and influence may seem important now, but in the south the kudzu always wins.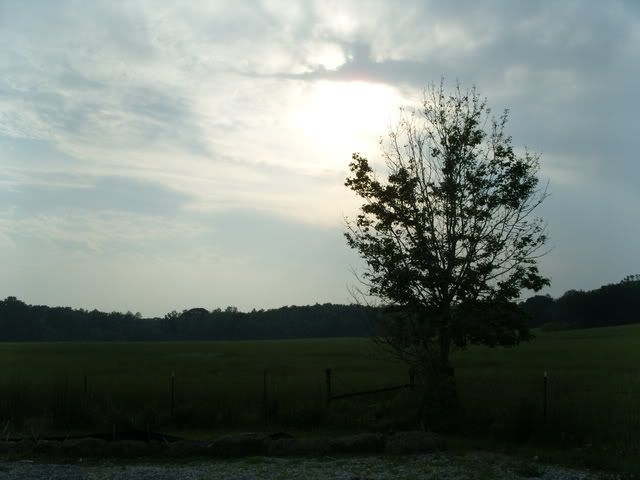 Ed Bell had a cousin named Joe Pat Dean. By all accounts he was a wild one. A hard drinking, buckdancing bottleneck blues musician who took Ed Bell under his wing. In 1919 the two took a trip up to Muscle Shoals, Alabama, and when they returned to Greenville, Ed Bell had altered his playing from the stringband music of his past, to the more modern blues style.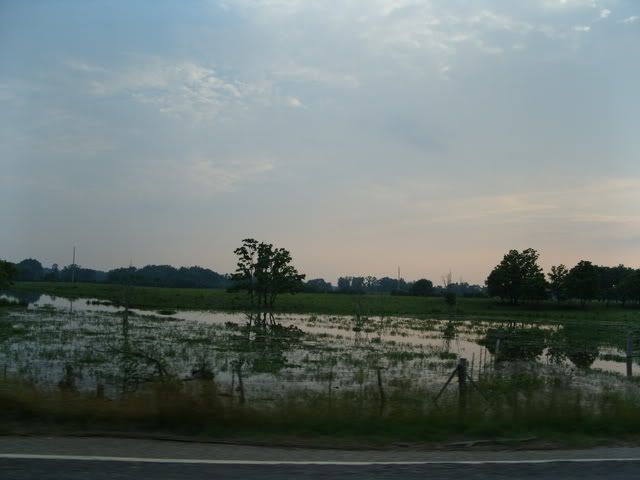 Joe Pat Dean wrote a song that he titled

Mamlish Blues

, which he played bottleneck style. After the trip to Muscle Shoals, Joe Pat Dean grew increasingly jealous of Ed Bell's talent, and disassociated himself from Bell. Around 1924 or 1925, Joe Pat Dean was killed by a jealous husband. In September 1927, Ed Bell had his first recording session in Chicago for Paramount Records. The first song that Ed Bell recorded was a reworking of Joe Pat Dean's

Mamlish Blues

done in Bell's trademark fingerpicking style. The recording released by Paramount (12524) was a hit.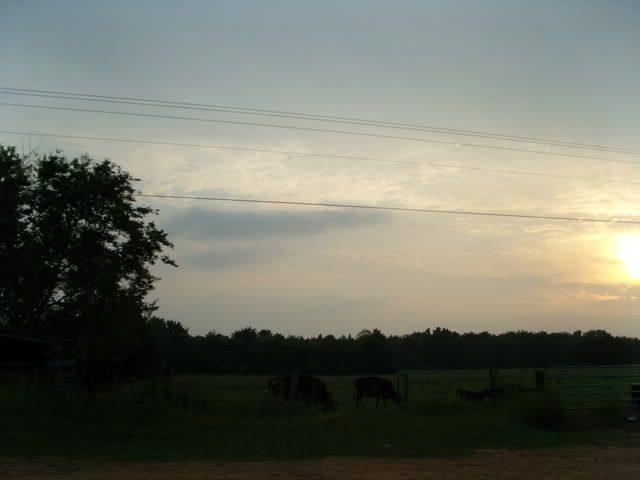 Before you ask, I have no idea what "Mamlish" means. The song

Mamlish Blues

begins,

"These are the Mamlish Blues
I'm going to tell you just what that means"

Of course he doesn't.

The word "Mamlish" appears on more than one recording by Ed Bell, and it seems to be used as a modifier of sorts.

The word "Mamlish" wasn't limited to Ed Bell, other blues musicians used the word as well. For instance, in the song

Nappy Head Blues

, we know that Bobby Grant had a woman whose

"Head is nappy and feet so mamlish long
like a turkey coming through the mamlish corn"

If anyone out there can enlighten the rest of us on the word "mamlish," please feel free to comment. My personal theory is that the word "mamlish" shifts between, or is a combination of "evil," "down and out," and "goddamn."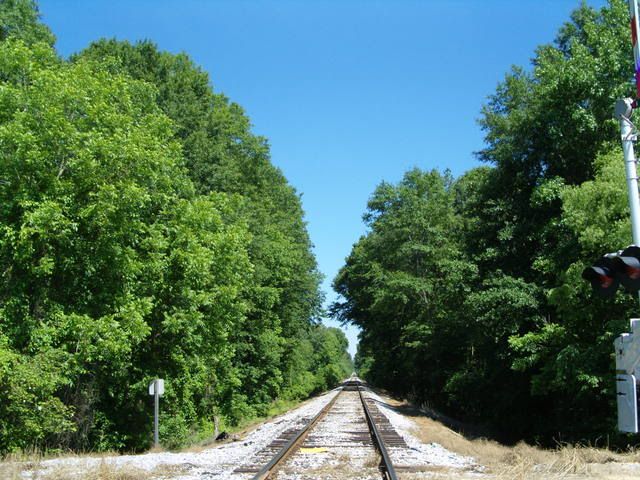 I traveled from Greensboro to 80, and followed 80 through Selma, where the ghosts of the civil rights movement lay heavily in the air.

From Selma toward Montgomery. I stopped briefly in Lowndesboro.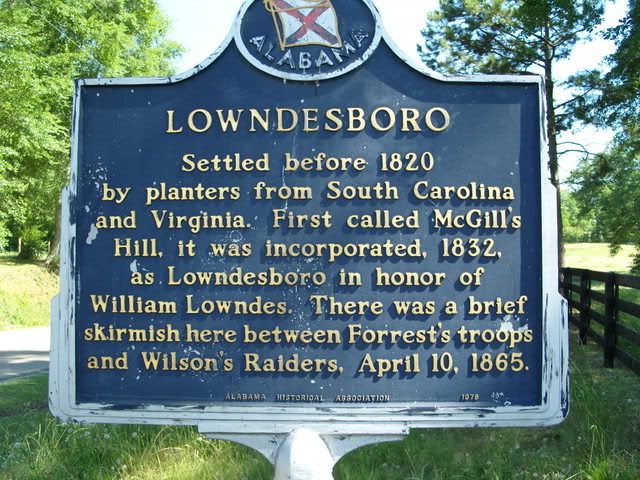 I stopped briefly at the Mt. Olive Baptist church. There were two churches, actually, one across the street from the other. One church was burned in the 1990's, and a newer church was built across the street.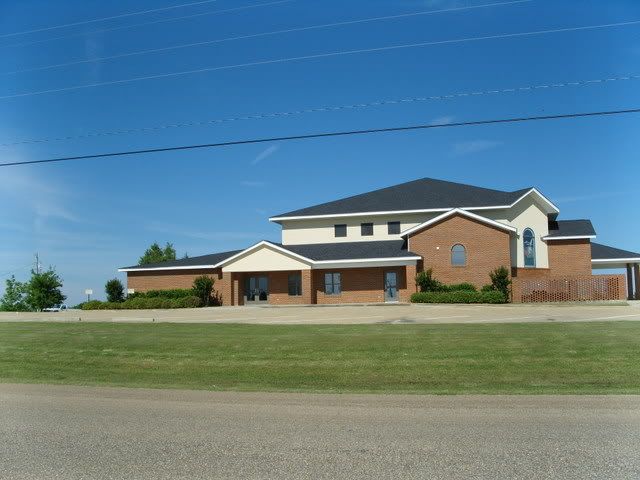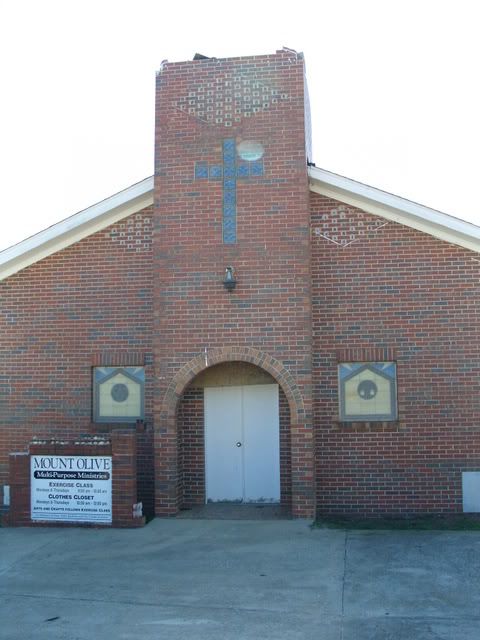 A cemetery stood behind the old church. Several markers were fashioned from cement, the information inscribed before the cement set. One marker had pebbles placed decoratively to provide the information.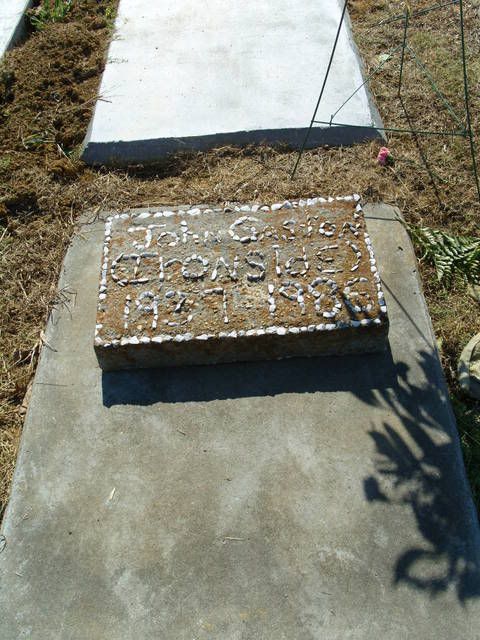 I left the church and took 97 through Hayneville and Latchatchee, to Interstate 65, down to Fort Deposit, the birthplace of Ed Bell.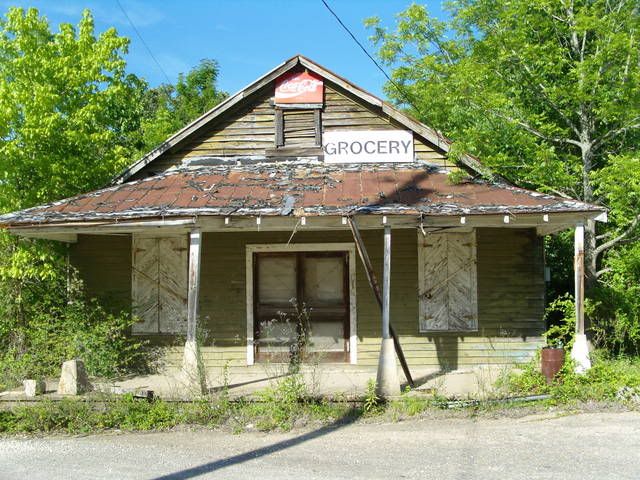 In the early 1920's, Ed Bell farmed a little, but mainly played music. One of Ed Bell's lifelong friends in Greenville was Pillie Bolling, who he played music with often. Toward the end of Ed Bell's career as a musician, he and Pillie Bowling travelled to Atlanta to record some sides for Columbia Records. Columbia released

I Don't Like That,

and

She's Got a Nice Line

in 1930. Pillie Bolling recorded a couple of solo tunes which were released by Columbia a few years later. An Australian 78 collector tracked Pilllie Bowling down sometime in the 1970's to ask him about the record. It was the first time that Pillie Bowling had any knowledge that the record had even been released.










I didn't stay too long in Fort Deposit. I spotted a sign for Greenville and, since it was beginning to get late, decided to follow the signs to the town where Ed Bell spent most of his life.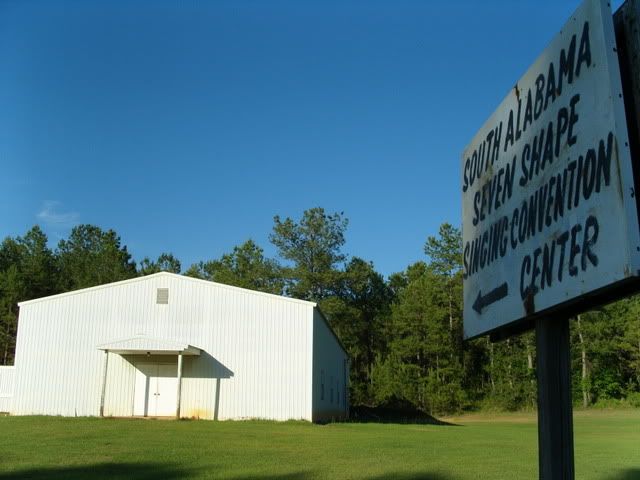 As soon as I arrived in Greenville I began searching for Ed Bell's neighborhood. On the way I passed the South Alabama Shape Note Convention Center. There were a few cars in the parking lot, but unfortunately it was late and I was on a mission. Maybe a future post....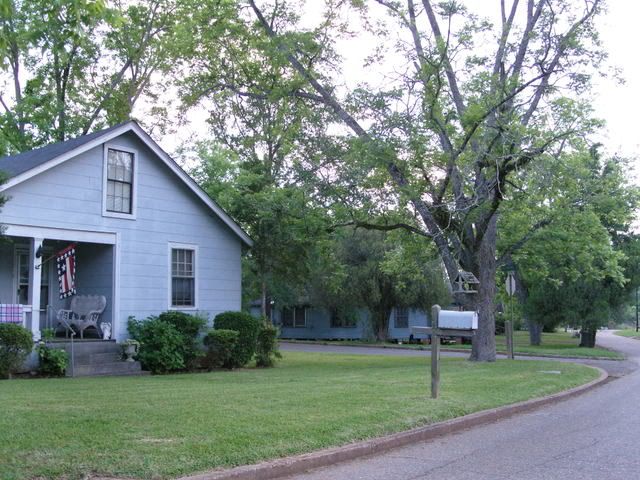 I found the area where Ed Bell lived. Unfortunately his house was torn down years ago.

Ed Bell's records were very popular in the 1920's and early 1930's, selling over 5,000 copies per pressing (that was a hit back then). He was a unique voice, especially for the time. His first recordings for Paramount Records,

Mean Conductor Blues,

and

Frisco whistle Blues,

recorded in 1927, predated much of the similarly styled Mississippi blues. Certainly ahead of his time, his best songs are full of an intensity unmatched by most blues artists. Ed Bell was able to sustain himself solely as a musician, traveling throughout the U.S. But as the new decade dawned, Bell grew tired of the lifestyle he was living. Ed Bell quit the music business and enrolled in Selma College, eventually becoming a minister and a civil rights activist.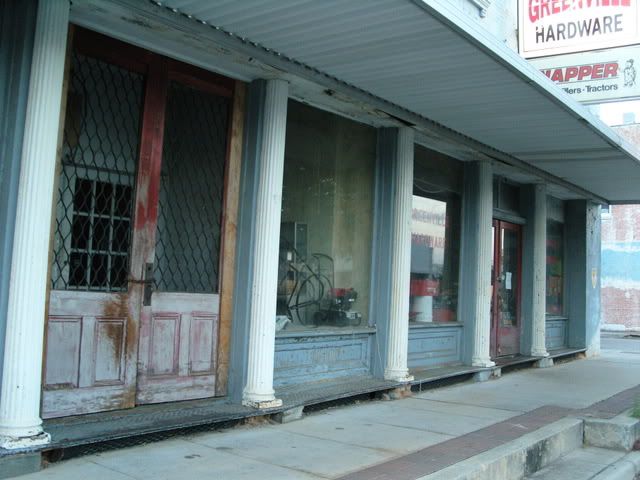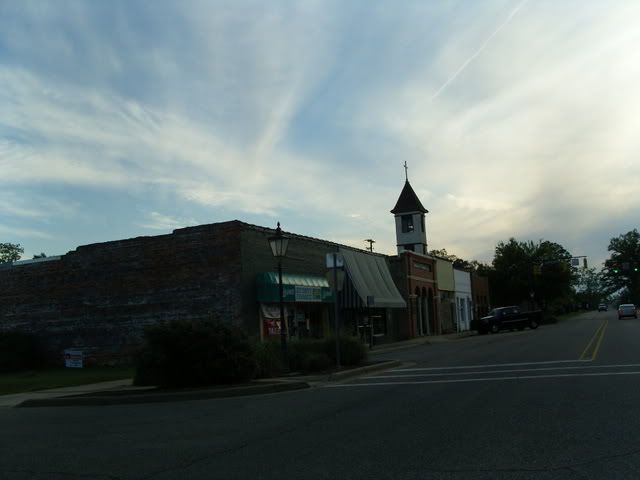 The railroad was the major factor for the wealth and prosperity of Greenville. After WWII Americans began to rely more and more on trucks to transport goods, an effort by the government to put soldiers to work at home. The prosperity began to shift away from the railroad towns. The economic center shifted, or rather lost it's usefulness. People didn't rely on the the railroads as they once did. As the prosperity began to dwindle, so did the people, and the town of Greenville became frozen in time. I had such an intense feeling while walking downtown. I felt as though I were seeing layers of time that I could superimpose or peel away at will. It was easy to visualize the busy streets full of excitement and Ed Bell, standing in front of the Greenville Hardware Store, playing guitar.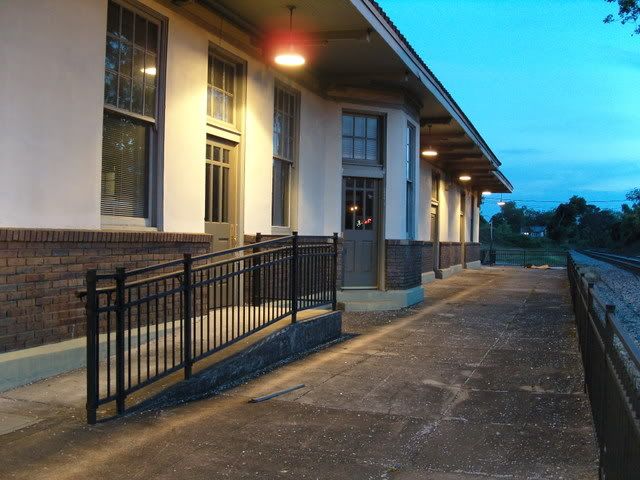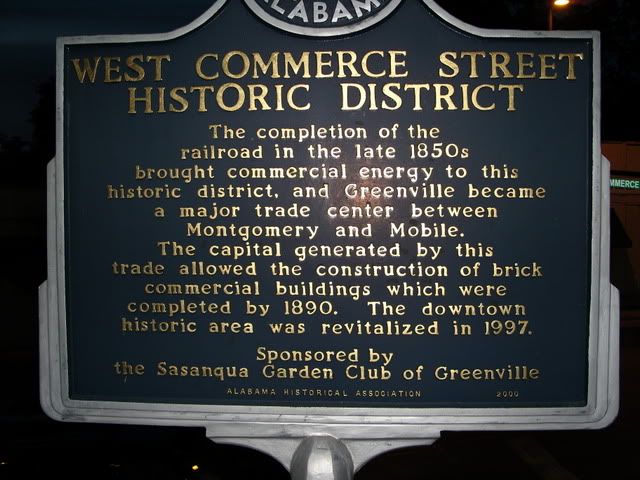 The train figures heavily in Ed Bell's lyrics, with songs such as

Mean Conductor Blues, Frisco Whistle Blues,

and

Leaving Train Blues.

It was interesting to see the depot that was such an inspiration to Ed Bell and the town of Greenville.

There was just enough daylight to take a couple of photos of downtown from the railroad trussel, then it was time to travel back home.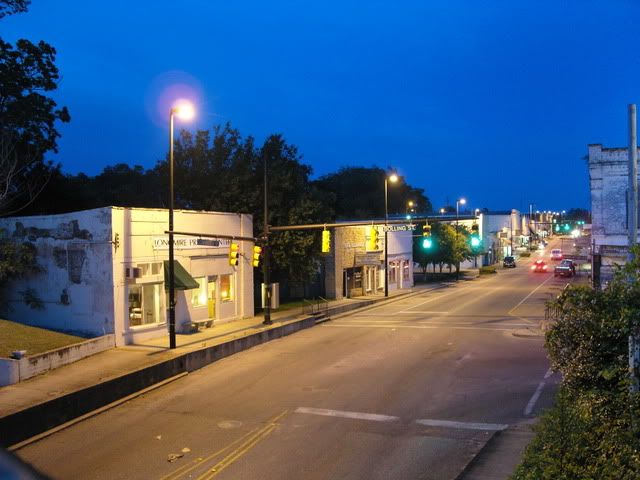 Pineapple highway through Pineapple to Camden to Thomasville back to Greensboro and finally Tuscaloosa.

Hopefully I will learn more about Ed Bell the civil rights leader for another post. If anyone has any information to share, it would be welcomed

Listening to: Ed Bell - 1927-1930 (Document records)
Reading: A Maze of Death - Phillip K. Dick
Watching: A Tokyo Story - Ozu (Thanks Rick)