The weather is slowly changing here in Alabama. The leaves are just beginning to turn and the nights seem to be made for sitting on the front porch swing.
And there is the pull of winter. Every once in awhile I feel it when I least expect it, that ambiguous comfortable feeling that winter is on it's way. It's nice to feel the simple pleasure of the tug of winter in your soul. It is time to hunker down, enjoy life, and make nothing but music.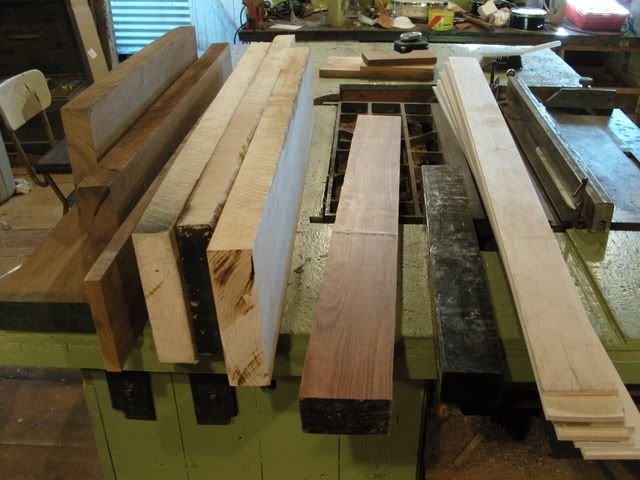 Amy and I traveled to
Scottsboro
, Alabama to the Hardwood Center, where I get most of the wood for the banjos. They have the most beautiful selection of wood. I spent the day Friday thumbing through every piece of of maple they had in order to find the perfect piece. The photo above is what I brought home.
The darker wood on the left is Walnut, next to that is some nice curly maple. Beside the maple lay the most beautiful piece of
Honduras
Rosewood that I've ever seen. I thought that the Rosewood would make nice fingerboards. Next to that is a big chunk of ebony that I'll also use for fingerboards. On the end is a stack of maple that has already been cut down and ready to
steambend
into pots.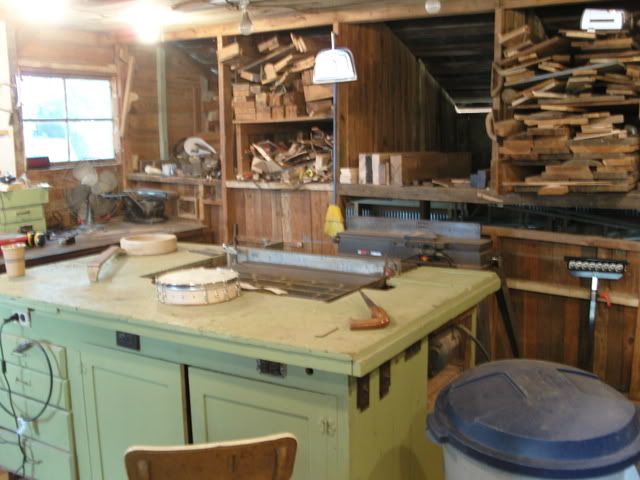 I've got the shop cleaned up and organized, and enough wood to last me through the winter.
I'm looking forward to it.