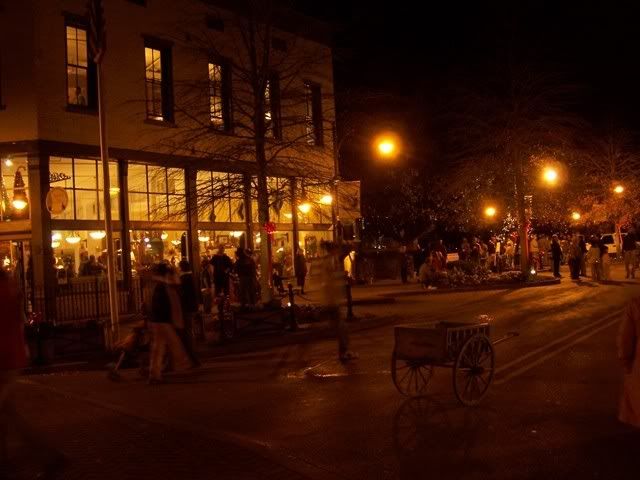 I have to apologize for taking so long to post. 'Tis the season to be busy, but today the presents are wrapped and under the tree, and John Fahey's Christmas Album rings softly from the stereo. It's not too cold outside, just cold enough to feel like it's Christmas.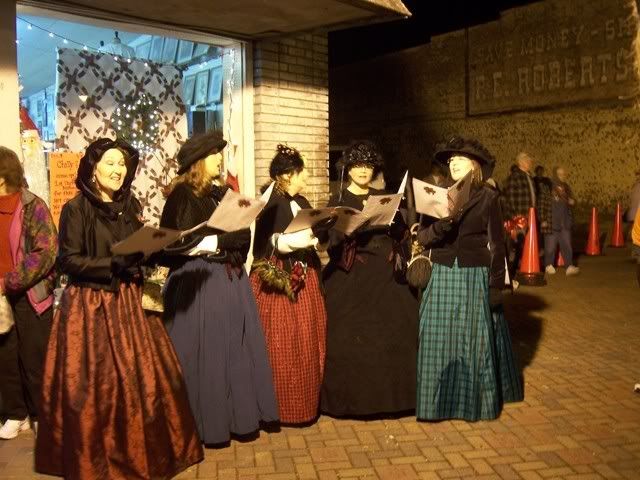 A lot has happened since the last post. I guess that I should start with Dickens Downtown.
Each year Northport blocks off the streets of the downtown area and the community gathers to celebrate the season. Our sleepy little town is decorated for the season and alive with carolers, horse and buggy rides, and a parade of Scottish bagpipes.
Dickens Downtown is a beautiful start to the holiday season. It really gives you a sense of community. It's a time to meet new friends and reacquaint yourself with old ones.
And speaking of new friends, I happened upon a guitar player and fiddler playing old time music. Apparently, there were a lot of old time musicians around Northport, but most all of them have passed away. The old time players used to gather at the community center just down the street from my house. They would get together once a week to play. There were lots of dances to play for also.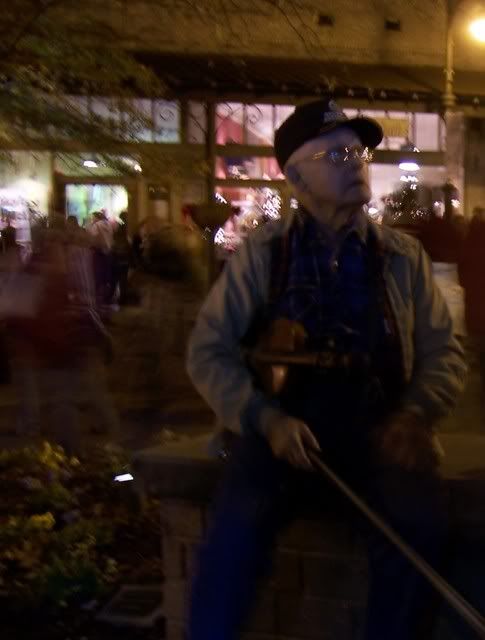 Mr. Hobbs, the fiddle player, is 91 years old. The guitarist, Mr. Skinner, is quite a bit younger. They've been playing together for over 30 years. After talking to them a bit, Mr. Skinner told me that he was thinking about getting a group of folks over to his house to play some, like they used to, and if I'd like to bring my banjo?
I can hardly wait.