This week I continued working on the neck. First, I inlaid the pearl into the neck.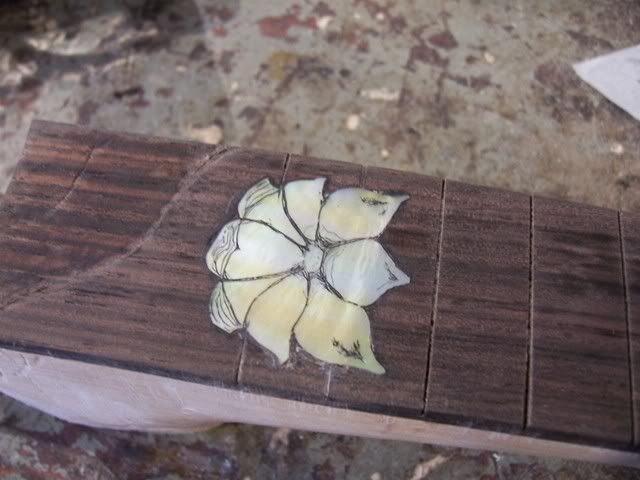 I used an engraving filler to fill in the details.
After the inlay was completed, it was time to fret the neck. In the photo to the left are the tools that I used.
The first item was to re-cut the grooves into the pearl to accept the frets. I used the jewelers saw to make the initial cut, then widened the groove with the fret saw.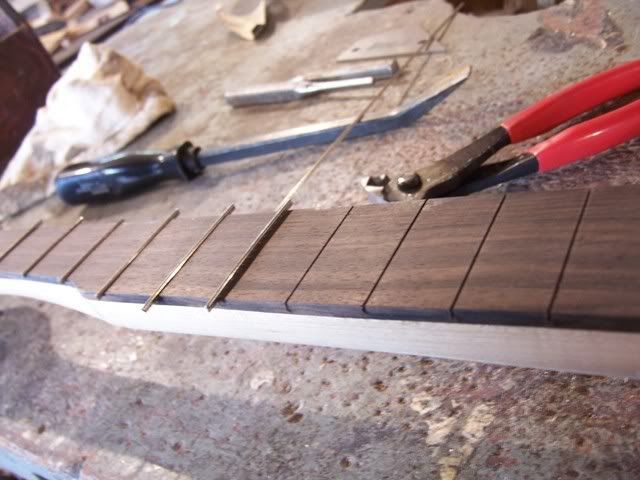 Next I cut the fretwire to the approximate length.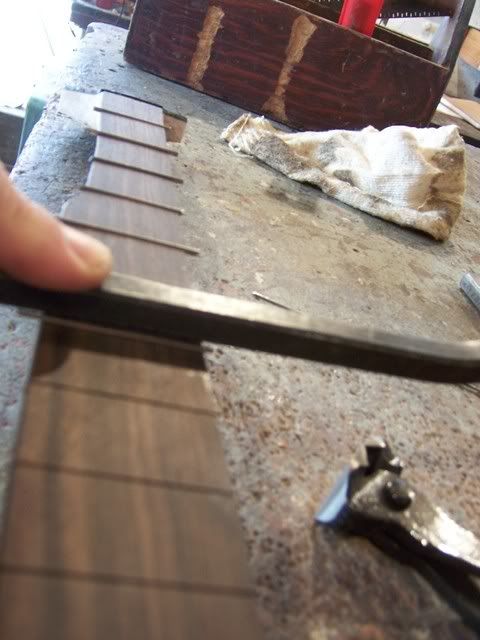 I used a flat piece of metal to cover the fret, then I tapped the fret in with the fret hammer. Keeping a piece of metal on the fret while tapping the fret into the neck assures that equal force is distributed across the entire fret, otherwise I would just warp the fret.